City of Eaton, Ohio
328 N. Maple Street • P.O. Box 27 • Eaton, OH 45320
US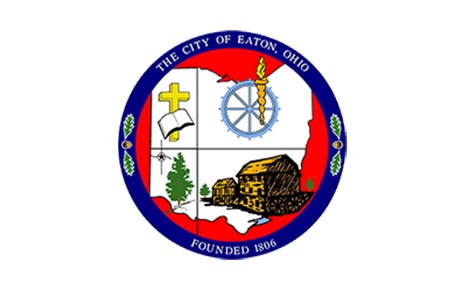 Founded in 1806 by William Bruce, Eaton is centrally located and serves as the county seat of rural Preble County, Ohio. Eaton strives to maintain its small town feel as it grows into a more urban community with a blend of diverse commerce, industry and agriculture. Located just 5 miles south of Interstate 70, which intersects I-75 18 miles to the east at the "Crossroads to the Midwest," Eaton is well-placed to provide for the opportunities of the future while maintaining its unique qualities of days past.
Eaton has affordable housing, plenty of recreational areas and activities, and a small-town feel with lots of amenities, Along with an historic downtown with character and charm, Eaton is home to newer school facilities, an Edison State Community College branch location, and several medical facilities including an Emergency Department located at Kettering Health Preble. Eaton offers low income tax and property tax rates, low utility charges, low violent crime rates and a strong sense of community.
Eaton has a lot to offer: excellent career opportunities, great schools, and residents who care and take pride in their community!